Studies have shown it time and again that the underwear habits of men are not very inviting. Some men really don't care about their underwear while others have become so habitual of these habits that do not even realize that it's disgusting their partner. Regardless of the reason behind this attitude, these unrated aspects definitely need consideration. The type of underwear that you choose and the below the belt hygiene has a big impact on your health as well as relationship.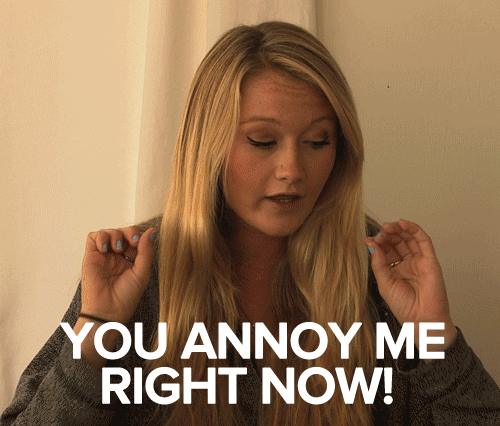 Here a list of some of the annoying habit of men that may be an annoying partner even if she's not complaining about the same. Check them out and see if you're guilty of any such mistakes.

Habit #1
Going commando
The breezy feel of not wearing anything down there is relaxing and may even be a turn for your partner at times. However, not wearing underwear every day has some consequences. Leaving the manhood exposed for longer period of time leads to a bacterial infection that is hygienic as well as disgusting for people around you. So, free-balling on special evenings is good, but not always.
Habit #2
Not changing the underwear daily
Health experts say that wearing the same
underwear for men
more than once without washing increases the risk of fungal infection. Even if you leave the expert comment aside, this is one aspect that can really prove a turn off your in your relationship. Personal and below the belt hygiene is as important as your partner as essential it is for you.
Habit #3
Wearing sweaty and untidy underwear
Men sweat a lot. The most affected part of your body is the armpits and crotch area. Thus, it is not just important to wear a fresh pair of underwear every day, but it is even important to wear a clean pair all the time. Some men stay in their sweaty gym undies all day long. There is nothing as disgusting as sweat retention and manhood odor. So, make sure that you change your undergarment after working out. If you sweat buckets than remember to change them before going to bed. A healthy lifestyle can lead to a healthy relationship.

Habit #4

Sticking to the old style of undies
A person who's ready to explore new things and embrace the current trend will always invite compliments. Men, in general, have a habit of being obsessed with the tighty-whitey that their mother used to buy. This is another aspect that needs reconsideration. Tantalize your spouse by showing off the sexy side of your personality. Ditch your favorite boxers and try the erotic styles of men's bikini or thong and let the sparks flying in your relation.

Habit #5

Wearing the baggy undergarments
Are you still using the ancient style of baggy boxer shorts? It is high time that you stop it. You may think that people around you are least bothered about your undergarment, but it really does matter. Sure you feel free in the loose fit apparel, but this is one of the greatest fashion blunders of all time. The old school style can turn any one-off. The current trend is all about snug fit and body-defining styles.

Habit #6
Holes in the boxers
The usual habit of using the underwear over and over again for a very long period of time leads to visible holes. The worn-out undies and the assets popping out of the undergarment is one of the last sights that anyone wants to see. If you really what to flaunt your derrieres, there are better ways of doing it. Change your undergarment at regular intervals. Don't use it for than four months. Once the undergarments start showing wears, replace it with new ones.

Did you know these habits of yours was annoying your partner? Are you guilty of any of them? Do share with us in the comments below.

Related Stories: