Wondering how highly successful people consistently perform behaviors that breed success? Well, it's all about habits. From eating well to responsible spending to task completion, they have developed the habits. I am not denying the fact that they must have faced tough situations and times when they don't feel like eating healthy or waking up early regardless of the time they slept last time. However, you kept their focus right and kept on doing things for 21 days. 




If you are also facing the same situation i.e. not able to develop the habit of wearing men's underwear, its time to try 21 days habit.
Some men wish to stay without underwear because they feel more comfortable and free. But they don't realize the fact that they can actually harm their male genitals and can be caught in some embarrassing situations. And you must have experienced it, therefore opting for 21-day habit can help you to switch back to male underwear and that too, forever.
Let's understand what is a 21-day habit and how beneficial is this for you?
Maximum people believe that someone who wants to build a habit needs to stay consistent with that habit for 21 days. Now, the biggest question, how to start it?
Say you want to build the habit of wearing male underwear or waking up early, because it's good for health, all you have to do is commit to that personal goal for straight 21 days. The pursuit of that goal should have become a habit after three weeks. After that, you need to continue doing the same thing for another ninety days once you've established that habit,. If you can maintain a new habit for three weeks and then ninety days, it will surely become a permanent lifestyle change.
Now, one thing which I want you guys to maintain during this whole procedure is staying positive. There is an old saying, "Rome wasn't built in a day", it took years. Similarly, developing a habit requires time, patience, belief in yourself, and a positive outlook.
Why its important to wear male underwear?
1.Male underwear prevent infections
Wearing men's underwear is very important because it helps in preventing infections. Infections can be problematic especially down there and wearing underwear can help you in staying away from them. Just make sure you are wearing the right type of mens underwear. Make sure for doing everyday tasks you are wearing cotton and micro modal and bamboo-based underwear. Similarly, styles like male thongs and G-strings are ideal for special occasions
2. Control sweat stains on outerwear
Sweat stains not only look bad in public but are irritating as well. Besides that, these stains can emit odors, depending on certain conditions. So if you ever go commando especially on hot summer days you would know how this looks like. Therefore, wearing male underwear can help in controlling sweat stains in these areas.
3. Your clothes fit you better
It's not a good idea to go commando in public while wearing tight clothing. Going commando or wearing ill-fitting underwear, for example, can make clothing appear ill-fitting. But the good news is, this can be avoided and that too by switching to wearing the proper underwear for men. These are made to maintain your private parts in the proper posture about your outerwear.
Before going out, make sure your underwear and apparel are in the same color family. This is for you to check to see if all of the fits are correct.
5. Tremendous support
Have you ever gone on a mission that required you to perform something physically demanding? If you have, you are aware that it can be inconvenient or even unpleasant. Consider running while commando or wearing ill-fitting underwear. Men's underwear styles like male briefs and trunks can provide adequate support for your privates. 
6. Male underwear keeps your outerwear clean
Any substance released by your body, whether solid or liquid, has the potential to stain your clothes. This is especially problematic if you're wearing thin or light-colored apparel. Anyone who has ever had a terrible bout of diarrhea outside of the house understands how unpleasant it can be. Wearing men's underwear can protect you from all sorts of embarrassing moments as it acts as an additional layer of protection between your body and your clothes.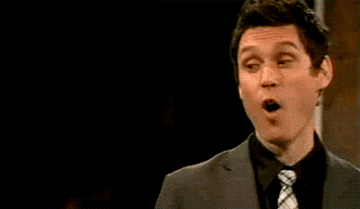 WHICH TYPE OF UNDERWEAR IS RIGHT FOR YOU?
Today lingerie market is filled with thousands of styles. For every occasion you got something. 
If you want to stay supportive all day long, you can wear men's brief underwear. Briefs for men offer maximum support and are well-suited for an active lifestyle. Another great option for your everyday comfort and support is boxer shorts. Boxer briefs are perfect for men who want the comfort of boxer shorts however, snug-fit is just like briefs.
Styles you can shop
There are various interesting Men's Underwear Styles which you shop. Styles including Modus Vivendi 1021 Armor Boxer, Daniel Alexander DA516 Union Boxer Trunk, Intymen INT5618 Pouch Mini Boxer, and Frigo FRG001 Coolmax Stretch Trunk
So when are you trying the 21-days habits?
You May Also Like:
Intermediate mens should start new year with mens bikini underwear
Steal the thunder with these Skiviez men's g-string underwear this Christmas
This Christmas shop men's thong from Skiviez "BUNDLES" category and save money
Mens mesh underwear- an ideal combination of comfort and sexiness