When you talk about healthy manhood, there are so many factors that play an essential role. Mens underwear is one of the major aspects that keep your manhood heart and healthy for any kind of purpose. Healthy and happy male anatomy is also linked to improved physical health and emotional well-being of men. When boys are told not to cry or feel, there are lasting negative effects on their health and relationships. Likewise, when the manhood is not feeling quite well, the entire personality doesn't feel good too.

When you talk about manhood's health, it is not only about the underwear for men to take care of the same. There are numerous other things that affect the male anatomy- in a good and bad way.

This blog talks about the various aspects apart from mens underwear that play an important role in keeping the manhood healthy.

Eat healthily


 

We have heard that keeping an individual healthy, one has to make sure that they eat healthily. Starting your day with the boiled eggs, orange juice and brown bread toasts, make sure you eat healthy all day long and every day. Eating healthy is more like investing healthy options just like covering your manhood with mens underwear. Make sure you eat healthily.

Booze snooze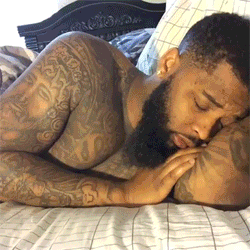 You might be a regular drinker or seldom one that sticks to specific occasions to celebrate. Well, in either of the cases, pushing the snooze button on your booze will be the only option for you. These substances can take a toll on the manhood through the arteries With all the harmful substances in these habits, men might not feel it in the beginning, but eventually, they'll understand that things cannot be undone. The most common problem faced by men is that they might not feel anything while erection down there. Men who have tried quitting these habits have already seen visible differences.

Pamper with male underwear


When you clean yourself up and get dressed in a way that you love yourself back, it is very important to dress the manhood as well. Mens underwear is the most basic of your dressing, men should make sure that they put on a sexy underwear style such as men's thongs or g-strings for men that pamper the skin with a feeling of exposure and confidence. Your manhood's heath counts for comfort, confidence and supports down there. Without mentioning about underwear for men in manhood's health.

Your mens underwear makes you look fashionable and also keeps your manhood healthy.