Joe Snyder Underwear has always been complimented by the array of colors the brand offers in its fashionable cum functional assortment. Starting from the monochromatic black, the range goes all the way to bright sunny yellows, pretty pastel pink, purple and so many more. The one shown in the image is Joe Snyder Pride Frame Tanga Yellow which is obviously not very commonly found in other labels. Tanga is a variant of men's thong underwear which offers more coverage than the g-string underwear, but lesser than the conventional style. So, now you know what Tanga is in particular.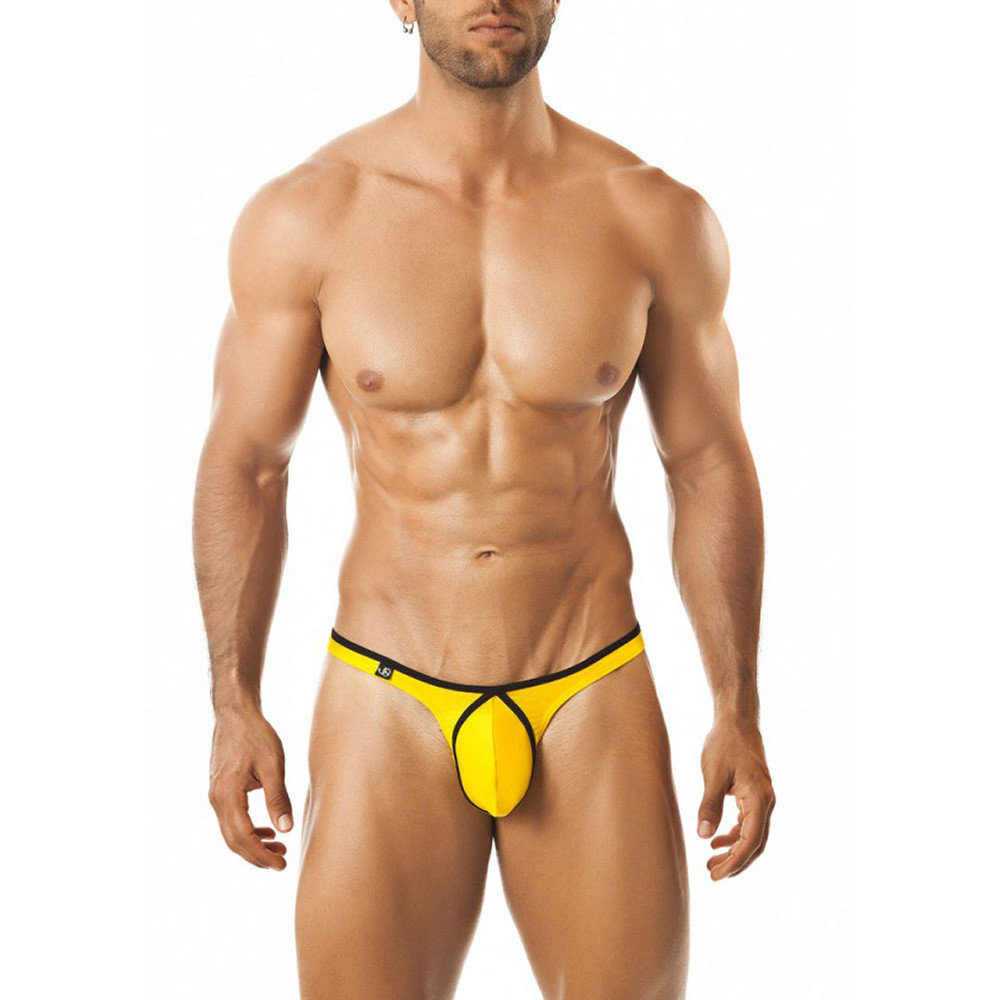 Made of 80% polyamide and 20% spandex, the sexy underwear provides the best of comfort, support, and stretch the legs as well as to the manhood itself. In terms of coverage, the pair offers enough fabric in the front to get the shaft and balls in the pouch for the constant support whereas; the minimal coverage shows off your round butts.
Made to tempt and tease, this designer underwear is playful, naughty and very appealing to the eyes. Without compromising on the sex appeal and functionality, the pair provides the best with every aspect at skiviez.com.
Related Stories: