We judge.

We make assumptions.

There's nothing new about the fact that we have a habit of making a point of view for anything and everything that comes forth to us.

Recently, I was in a conversation with one of the acquaintances of mine about my profession and switch to another field and more. It was then when he realized that I write about men's underwear. He was quite amazed by that fact and what he suddenly came up with was - do you write about thongs as well? I said yes! The next question tossed at me was - don't you find it too weird and flimsy? Likewise, I kept on answering all the assumptions that he had about the respective style.

When I came back home, I was wondering that he was only one man, and out in the world, there are so many of them who have their own concepts about male thongs and are clueless about how to go about them. So I decided to compile a list of 5 silly assumptions men make about the sexy underwear for men.
They're Feminine
This is like lingerie is to women, thongs are feminine. The majority of the male population believed the respective exotic underwear to be the novelty for women, but they are wrong. Thongs date back to the ancient times and the facts keep it clear that they were meant for men. You can find out the facts here to keep your concepts clear of any assumptions.

With so many brands coming up with absolutely masculine and macho by the looks as well as the functions.
Effects of The Sperm Count
 This made me go LOL!! Where fashion underwear styles like men's brief underwear as well as boxer briefs are considered to be the constrictive ones resulting in lower sperm count, men assume that thongs or men's g-string underwear increase the production of the sperms. This is absolutely NOT TRUE!!
Neither do the other styles lower the count nor these ones enhance the same. The logic is - if the pouch fits too stiff on the manhood, it will make your manhood to heat up and that will lower the semen count and that can happen with any style.
Not Supportive
For men who believe that what they've seen are the only thongs available for men, they should go online and check out the array of variants put forward for men. From something like cheeky thongs that look more like Brazilian bikini underwear (oodles of support) to sports thongs that are specifically meant for your workouts and sporty activities.
Limited For Date Nights
Oh yes, when thongs made a comeback, they were certainly meant for the pleasing times, but that didn't keep the brands back from experimenting designs that would be apt for the regular days. Now, if you go ahead and ask a regular thong-wearer, you'd find that he has a pair for every possible occasion. From the ones who have a desk job/field job to swimwear, panties, sleepwear and finally romantic dates.

You name the occasion, there'll be something by a popular brand offering the respective need.

Too sexy to handle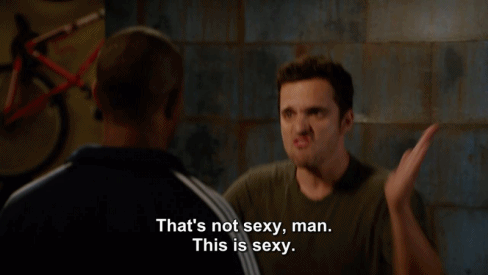 They are sexy. Not something out-of-the-world. The definition of sexy depends from person to person. From some men's sheer underwear crafted as bikinis would be the sexiest while others would take it to be the lacy jocks. So, you can definitely call them sexy, but they are too sexy that 5 silly assumptions men make for thongs they can't be handled by anyone. People would notice it, raise the eyebrows, look again and get back to do whatever they were doing.


Mastering the art of thongs isn't the most difficult task. You just have to find the right pair by getting the right knowledge. Did you make any of the assumptions? Do let us know in the comments below if you still have questions in your mind.


Related Stories: